For Immediate Release
April 9, 2015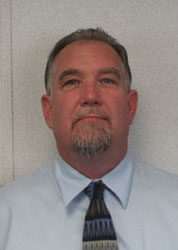 RIVERSIDE, CA – Complete Coach Works (CCW) is excited to announce the appointment of Michael "Mike" Poore as Southwest Regional Sales Manager.
Mike brings more than 35 years of leadership and automotive expertise to this role.
Mike served as CCW Sales Executive in 2006, leading the company in business development and planning, creating alliances and partnerships, and advancing technological integrations.
Mike comments, "It feels great to have the opportunity to come back and help CCW move forward. I am proud to be part of this company, where I know if you work hard and stay focused your future opportunities will be great."
"We are pleased to, once again, have Mike be a valued representative of the company. Mike's background in sales comes with a wealth of knowledge, specifically in the automotive industry. He will immediately contribute to our growth with a solid presence in the Southwest Region, while further establishing relationships as a senior sales executive in the area. We look forward to providing Mike the necessary tools to excel in this new endeavor," said Vice President of Sales and Marketing Richard Sullivan.
Mike held previous senior management and executive positions in the United States Army for more than a decade, at Schuff Steel Company, Sunset Enterprises, Inc. and Eagle Support Services Corp. Mike's dedication in serving as Senior Maintenance Supervisor during the Gulf War demonstrates his loyalty and commitment.
Mike is a Senior Sales Executive with a degree in automotive science, he enjoys the outdoors, house boating, camping and riding his jet ski. His automotive expertise and decades of leadership experience will be a valuable addition to Complete Coach Works.
Complete Coach Works is the largest U.S. bus remanufacturing and rehabilitation company and the leading provider of a vast array of transportation solutions with over 28 years of dedicated service in the transportation industry. Regardless of how small or large the job, CCW provides an exceptionally experienced team of over 350 experts, committed to customer service and satisfaction.Our employees are critical to our success and to the richness of our services, ideas, and innovations. Recruiting top talent is one of the key elements to Complete Coach Works' success and our employees reflect our core values.Our core values include integrity, accountability, imagination and teamwork.